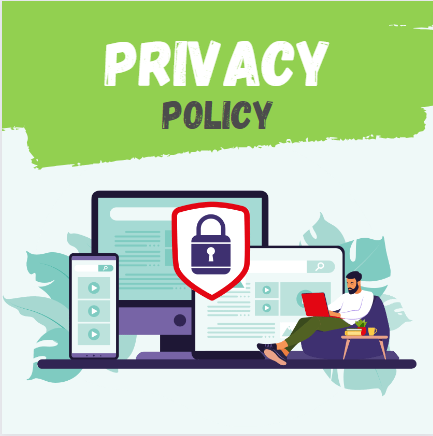 Our Website Policy
These Terms and Conditions govern the provision of IT services by Nowgray IT Services Private Limited to its clients. By engaging in any form of business or utilizing the services provided by Nowgray.com, you agree to be bound by the terms and conditions stated herein.
Service Description:
• The Company will provide IT services as agreed upon with the Client. The specific scope of services, including any applicable fees and timelines, will be mutually agreed upon in writing or via electronic communication.
• The Company may engage subcontractors or third-party service providers to assist in delivering the services.
Client Responsibilities:
• The Client shall provide accurate and complete information necessary for the Company to perform the agreed-upon services.
.
• The Client is responsible for obtaining all necessary licenses, consents, and permissions required to grant access to the Company for the provision of the services.
• The Client shall cooperate with the Company and provide timely feedback, assistance, and access to necessary resources to facilitate the provision of services.
Fees and Payment:
• The fees for the Services will be as mutually agreed upon between the Company and the Client. All fees are exclusive of any applicable taxes unless otherwise stated.
• Payment terms will be agreed upon separately between the Company and the Client. Failure to make timely payments may result in the suspension or termination of services.
• The Company reserves the right to modify its fees and payment terms upon providing the Client with reasonable prior notice.
Intellectual Property Rights:
• The Company retains all intellectual property rights related to the services, including but not limited to software, designs, graphics, code, and any other materials created or utilized in the provision of services.
• The Client shall not reproduce, modify, distribute, or use any of the Company's intellectual property without prior written consent.
Confidentiality:
• Both parties agree to maintain the confidentiality of any proprietary or confidential information shared during the course of the business relationship.
• The Company may collect and process personal data in accordance with its Privacy Policy, which is accessible on the Company's website.
Limitation of Liability:
• The Company shall not be liable for any indirect, incidental, consequential, or punitive damages arising out of or in connection with the provision of services.
• The maximum liability of the Company for any claim or damages shall not exceed the total fees paid by the Client for the services rendered.
Termination:
• Either party may terminate this Agreement upon written notice to the other party, provided that any outstanding fees or obligations are settled.
• In the event of termination, the Client will remain liable for any fees due up until the effective date of termination.
Governing Law and Jurisdiction:
• This Agreement shall be governed by and construed in accordance with the laws of the jurisdiction in which the Company is registered.
• Any disputes arising from this Agreement shall be subject to the exclusive jurisdiction of the courts in the aforementioned jurisdiction.
Entire Agreement:
This Agreement constitutes the entire agreement between the Company and the Client and supersedes any prior discussions, understandings, or agreements, whether written or oral.