Support 24/7
At Nowgray.com, we are committed to providing exceptional customer service and support. We understand that technical issues can arise at any time, causing inconvenience and disruption to your business operations. That's why we offer round-the-clock support, 24 hours a day, 7 days a week. Our dedicated support team is comprised of experienced professionals who are passionate about resolving your IT-related challenges promptly and efficiently. Whether you encounter a critical system failure, have questions about our services, or need assistance with troubleshooting, we are here to help.
What We Offer:
24/7 Availability: Our support team is available at all times, including weekends and holidays, to ensure that you receive assistance whenever you need it.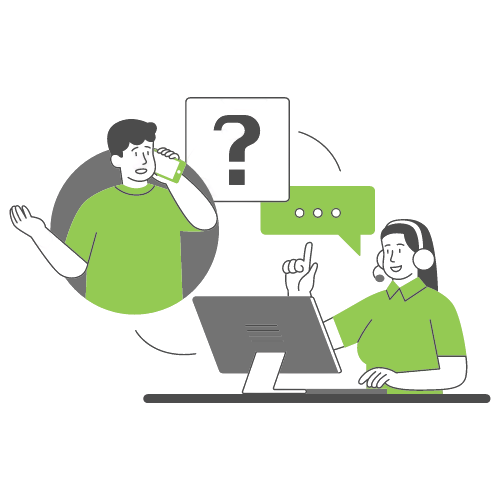 Multi-Channel Support: We offer support through various channels to accommodate your preferences. You can reach us via phone, email, or live chat, depending on your convenience.
Prompt Response Times: We understand the importance of quick response times when dealing with technical issues. Our team is committed to providing timely responses and working diligently to resolve your problems. Technical Expertise: Our support staff comprises knowledgeable experts who have extensive experience in handling a wide range of IT issues. They stay up to date with the latest technologies and industry best practices to provide you with effective solutions.
Issue Resolution: Our goal is to identify and resolve your issues efficiently, minimizing any downtime or disruption to your business. We employ systematic troubleshooting techniques to diagnose and address problems effectively.
Proactive Monitoring: We believe in taking a proactive approach to IT support. Our team continuously monitors your systems to identify potential issues before they escalate, allowing us to take preventive measures and ensure the stability of your IT infrastructure.
Customer Satisfaction: Your satisfaction is our top priority. We strive to exceed your expectations by delivering excellent service and maintaining clear communication throughout the support process.
How to Reach Us:
If you require assistance or have any questions, our support team is just a call, email, or chat away. Here are the various ways to contact us: